CALL to PRAYER

for the Son of Man has come to seek and to save that which was lost
Luke 19:10 NKJV
See Pastor Scott's new Video Sermons
Our Mission
To help others come to know the Love of Jesus Christ. To promote witnessing, love and fellowship in the body of Christ in the Miami Valley and abroad.

Who We Are
Soul Winners for Jesus Christ is a growing, International network of witnessing Christians who are deliberately training disciples to reach the lost of the Miami Valley and abroad. We are actively communicating the gospel through open-air presentations and the development of discipleship training materials. Soul Winners is committed to demonstrating God's love to those in our circle of influence. Those efforts include assisting single mothers, reaching out to the homeless, and street-by-street evangelism.

Concert of Prayer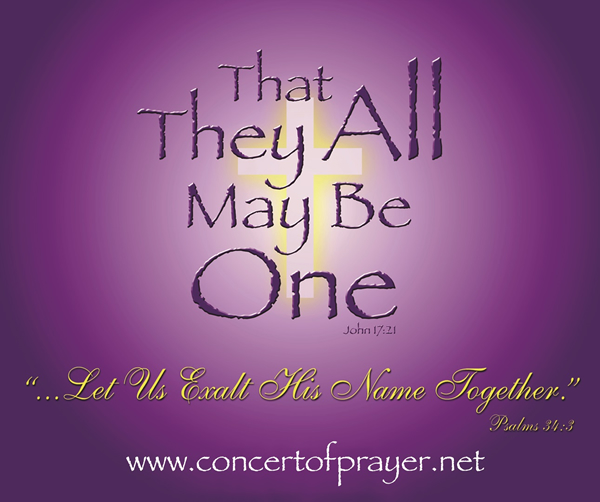 Every year since the year 2000, Soul Winners for Jesus Christ hosts the Annual Concert of Prayer in the Miami Valley. The concert is a truly unique worship service focusing on prayer for the lost souls, the Miami Valley, unity in the Body of Christ, and the safety of our community and country. The Concert of Prayer is an evening of worship unto the Lord Jesus Christ, giving individuals from across the Miami Valley the opportunity to pray as one body.

During the Concert of Prayer, we pray over Gold Boxes that contain Prayer Cards with names of loved ones that need the Gift of Eternal Life in Jesus Christ. The boxes have never been opened since the first Concert of Prayer in the year 2000.
Virtual Gold Box


Add the name of a loved one to a virtual prayer card that will be placed in Gold Boxes. Prayer will focus on the souls of individuals whose names are placed onto a prayer card and placed in Gold Boxes who are in need of the Free Gift of Eternal Life.
To contact us please use the Contact Us Page

If you would like to partner with and support the ministry, please visit the Donations page, or use the button below

---
OUR BELIEFS ARE:
The Bible is the authoritative, inerrant Word of God:
<![if !supportLists]> · <![endif]> "All Scripture is given by inspiration of God, and is profitable for doctrine, for reproof, for correction and for instruction in righteousness." 2 Timothy 3:16 KJV
<![if !supportLists]> · <![endif]> "For verily I say to you, Till heaven and earth pass, one jot or one title shall in no wise pass from the law, till all be fulfilled." Matthew 5:18 KJV
The Blood Christ paid for all sins past, present, and future:
<![if !supportLists]> · <![endif]> "And He is the propitiation for our sins: and not for ours only, but also for the sins of the whole world." 1 John 2:2 KJV
<![if !supportLists]> · <![endif]> ". . .to feed the church of God, which He hath purchased with His own blood". Acts 20:28b KJV
Salvation comes through faith that confesses Christ as Lord – alone:
<![if !supportLists]> · <![endif]> "That if thou shalt confess with thy mouth the Lord Jesus, and shalt believe in thine heart that God hath raised Him from the dead, thou shalt be saved. For with the heart man believeth unto righteousness; and with the mouth confession is made unto salvation." Romans 10:9-10 KJV
<![if !supportLists]> · <![endif]> "For by grace are ye saved through faith; and that not of yourselves: it is the gift of God: not of works, lest any man boast." Ephesians 2:8-9 KJV<![if !supportLists]> <![endif]>
<![if !supportLists]> · <![endif]> "Jesus saith unto him, 'I am the way, the truth, and the life, no man comes unto the Father, but by me". John 14:6 KJV
Jesus is Christ the Lord:
<![if !supportLists]> · <![endif]> "And Simon Peter answered and said, "Thou art the Christ, the Son of the living God." And Jesus answered and said unto
him, "Blessed art thou Simon Bar-jona: for flesh and Blood hath not revealed it unto thee, but my Father which is in heaven." Matthew 16:16-17 KJV
<![if !supportLists]> · <![endif]> "Therefore let all the house of Israel know assuredly that God hath made that same Jesus, whom you crucified, both Lord and Christ." Acts 2:36 KJV
Christ came to the earth and was born, died, resurrected, and ascended physically:
<![if !supportLists]> · <![endif]> "And without controversy great is the mystery of godliness: God was manifested in the flesh, justified in the Spirit, seen of angels, preached unto the Gentiles, believed on in the world, received up into glory." 1 Timothy 3:16 KJV
<![if !supportLists]> · <![endif]> "For I delivered unto you first of all that which I also received, how that Christ died for our sins according to the scriptures; and that He was buried, and that He rose again the third day according to the scriptures." 1 Corinthians 15:3-4 KJV
There is only one God:
<![if !supportLists]> · <![endif]> "Hear, O Israel: The Lord our God is one Lord." Deuteronomy 6:4 KJV
<![if !supportLists]> · <![endif]> "One Lord, one faith, one baptism, One God and Father of all, who is above all, and through all, and in you all." Ephesians 4:5-6 KJV
<![if !supportLists]> · <![endif]> "For there is one God, and one mediator between God and men, the man Christ Jesus." 1 Timothy 2:5 KJV
The Father, The Son, and The Holy Spirit are one:
<![if !supportLists]> · <![endif]> "For there are three that bear record in heaven, the Father, the Word, and the Holy Ghost: and these three are one." 1 John 5:7 KJV
<![if !supportLists]> · <![endif]> "Now there are diversities of gifts, but the same Spirit. And there are differences of administrations, but the same Lord. And there are diversities of operation, but it is the same God which worketh all in all. 1 Corinthians 12:4-6 KJV